Quality first as Alfa turns to Mercedes Benz for new Coaches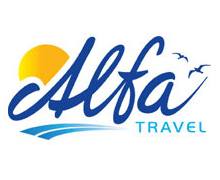 Alfa Travel, one of the UK's largest and fastest growing coach holiday companies based in Chorley, has taken delivery of its first Mercedes-Benz Tourismo coaches.
These vehicles were purchased as part of a frame work agreement for 20 vehicles. The first five Tourismos were delivered Mid April 2011 and the remaining vehicles will be delivered over the next 3 years as part of the  agreement.
Alfa Travel's Mercedes-Benz Tourismos feature the 12 litre Mercedes-Benz OM 457LA 300w hLA engine to Euro 5 standard, and Mercedes-Benz GO 240-8 Power Shift gearboxes.
Drivers will benefit from the specification of cruise control and are supported by a range of safety features including a bus stop brake with starting-off lock via switch on instrument panel.
The fully integral double glazed vehicles are be built to one interior specification, which will consist of 49 of the latest design seats equipped with 3 point retractable seat belts, armrests and integrated headrests. Customers will benefit from Webasto heating, roof mounted air conditioning, Blaupunkt CD/Radio, and include centre sunken fresh water toilets.
Neil McMurdy, Head of operations commented that the vehicle delivery represented a complete change in the style of vehicle purchasing, with the entire vehicle being built by, and backed by Mercedes warranty.
We have looked long and hard at the products on the market and feel that the Tourismo fits the Alfa requirements, and initial reaction by both drivers and customers have been enthusiastic.
Be sure to check out our Alfa Travel operators page for more information and to search for Alfa Travel coach holidays.